Collaborating on regional research to inform decision-making at the intersection of offshore wind and fisheries
Offshore wind is expanding along the US East Coast–deepening interest among those active in Atlantic waters in better understanding interactions between offshore wind and ocean ecosystems.
With offshore wind projects spanning multiple states and many organizations launching research, a coordinated approach is needed to ensure credible data is collected and shared.
Leading Regional Offshore Wind and Fisheries Research
The Responsible Offshore Science Alliance (ROSA) is a nonprofit organization leading a collaborative effort to advance research and monitoring on the potential effects of offshore wind on fisheries.
At the heart of ROSA's work is a community–of fishermen, offshore wind developers, academics, government representatives, and others–united behind a common goal: objective, collaborative science. Together, we aim to generate scientific data to support effective decision-making and policy.
We are the only entity working full-time on offshore wind and fisheries research:
Setting research priorities
Enabling collaboration among scientists
Reducing redundancy
Providing scientific leadership
Administering research (forthcoming)
Committed to Inclusivity and Transparency
We welcome everyone who is interested in our mission. Anyone with knowledge of fish, fishing, or offshore wind can contribute significantly to our efforts. One need not be a scientist to participate in ROSA projects.
We approach our work with an inclusionary lens:
• Everyone is welcome at our meetings
• Meeting records are posted on this website
• All products we develop are open source
Lend Your Knowledge
Attend Our Meetings
Join a Committee
Participate in Research
Help Design Research Tools
Learn How to Get Involved
Recent News & Upcoming Events
ROSA is Hiring! Join Our Team.
The Responsible Offshore Science Alliance (ROSA) is seeking to fill two new positions on our team: a full-time (remote) Research Project Manager, and a part-time (remote) Communications Associate.
ROSA's Research Project Manager (PM) will report to the Research Director and be responsible for the coordination of various research project teams (awardees of future funding opportunities), communication with stakeholders, defining project goals, and seeing projects through to their closure. They will support the development and evaluation of projects across the Regional Research Fund portfolio, while working within constraints like field and reporting schedules and budgets. Click here for the full announcement and job description.
ROSA's Communications Associate (CA) will report to the Executive Director and be responsible for a broad range of duties related to content and messaging, which will be delivered in multiple formats, including email, constant contact, WordPress website, print materials, social media, and other communication mediums. Click here for the full announcement and job description.
Each sector-specific monitoring plan session offers a forum for individuals to collaborate, to gather information and document concerns and outstanding questions, to identify potential solutions, and to encourage collaboration. ROSA will provide a neutral space for these discussions, in part to characterize challenges and solutions, and to understand through what role the organization will best serve the community as it develops regional monitoring strategies. Click here for additional details.
Research Spotlight
Trawl Survey Net Modification Experiment Under Way
ROSA Research Director Mike Pol and other members of the Northeast Trawl Advisory Panel (NTAP) are engaged in an experiment on the F/V Darana R, Jimmy and Bobby Ruhle's vessel, exploring a modification to trawl survey nets that could help standardize studies in offshore wind energy areas.
Continue Reading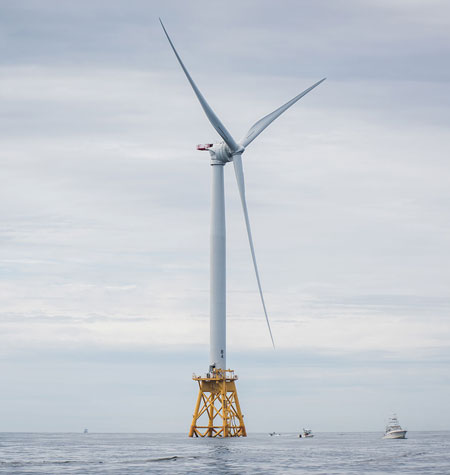 Resource Spotlight
ROSA Publishes Data Standardization and Sharing Report
ROSA recently published a report highlighting results from a study on data standardization and sharing related to research on the potential impacts of offshore wind on fisheries. Continue reading to learn about the key findings and ROSA's recommendations.
Continue Reading